Our Student Ministries is for grades 6th-12th.  It's our desire to create large group and small group environments where students can connect with God and each other in a real way. Let's face it, being a teenager is hard enough and they need some help along the way.  Oh yeah, we have a ton of fun as well!
New Hope Students:
Meets on Wednesday evenings at 6:30pm – 8:30pm
Check us out on facebook –  www.facebook.com/newhopestuminwoo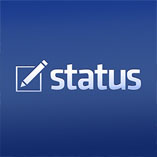 CURRENT SERIES:
"Status" -Dating relationships can get complicated. In "Status," we'll focus on a group of high school students as they navigate through their dating lives. In this series, students will learn from the Bible wisdom about who to date, how to date, and how far is too far.

WEDNESDAY STUDENTS:
WED 2/28 – "Status" series
WED 3/7 – Special Wednesday
More to come…