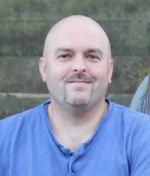 Jim Franks, LPC
Licensed Counselor
New Hope Church - Wooster
Through counselors that are Partners of New Hope Church, we provide counsel on every aspect of life including: marriage, parenting, identity crisis, forgiveness, and many issues of the heart.  We all have broken parts of our life and it's our desire to provide you with the help that is needed so you can be emotionally healthy.
If you are in need of help, please call and schedule an appointment: 330-601-0419 ext.306
*NOTE: New Hope subsidizes a portion of the counseling appointment cost making it affordable for anyone who has need.